Activity ideas for 5-11 years old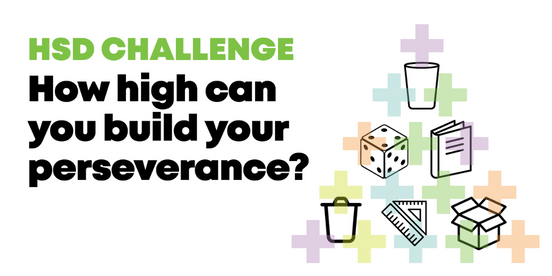 Take on the HSD Challenge and build the tallest pyramid!
Take on the HSD Challenge with your children and build the pyramid of their dreams! Download the activity sheet to participate and have a chance to win great participation prizes!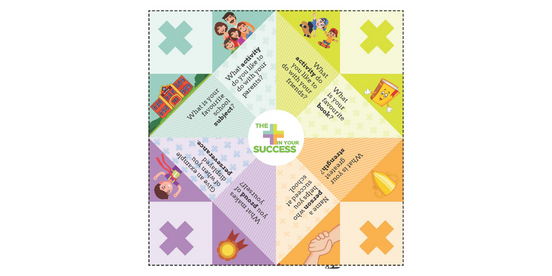 Make a chatterbox and play!
A fun way to help children discover the + in their success (available on order or download: 5-8 years old chatterbox, 9-12 years old chatterbox).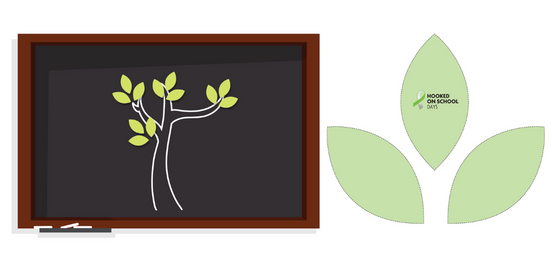 Tree of perseverance: Have the students identify the challenges they face at school
Draw a large tree on the board with three branches but no leaves. Introduce it as the tree of perseverance. Explain that the leaves grow when they, the students, make an effort to succeed, with the help of their friends and family.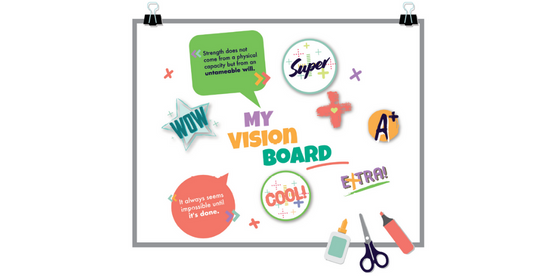 Vision boards: Visualize your success!
A vision board is a powerful tool for personal development that helps us to prioritize our goals, values, and intentions. Persevering, investing yourself fully in your studies, succeeding in math, enjoying school… Encourage your youth to visualize their success and create their own vision board!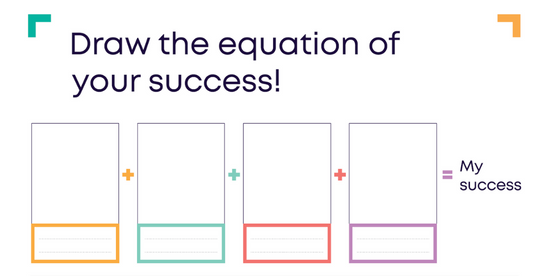 Ask your children to draw the equation of their success!
Using the file downloadable in the material, ask the youth to personalize the equation representing an addition of the actions that are a + in their school perseverance and success.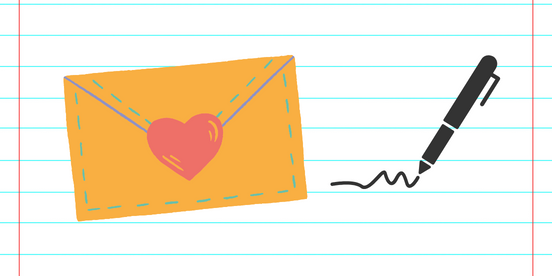 Letter to myself
Grab your pencils and paper! Invite your young people to write a letter to themselves, which they will open at the end of the school year. Here are some ideas for questions they can answer: What are your talents? What are the challenges you face? What are your goals between now and the end of the year? What helps you persevere in pursuing them? What is the achievement you are most proud of? Don't forget to write the date and sign it!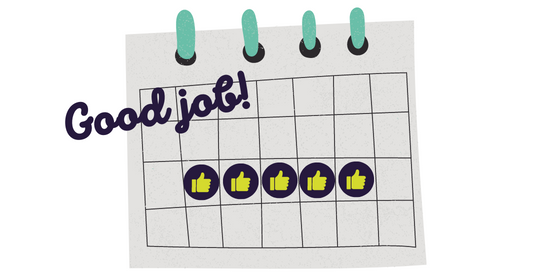 My good deeds of the week
Every day during Hooked on School Days, encourage your young people to mark down their good deed for the day on the calendar. A positive gesture, a success, something they are proud of… It will make for something beautiful to reflect on and share!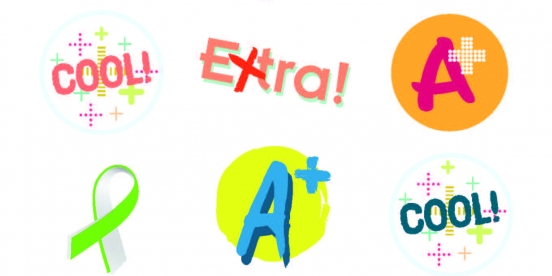 Encourage children with perseverance stickers!
Wow! Extra! Cool! Super! Give stickers to children to celebrate their success.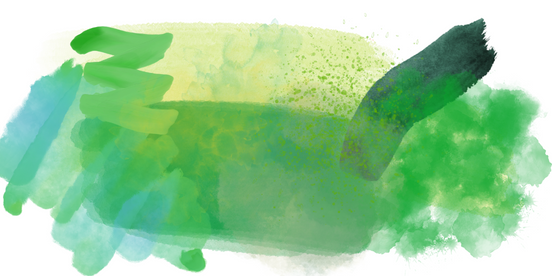 Art-therapy workshop
The mental health of our young people is a factor that has been heavily affected by the ongoing pandemic. Art in all its forms is an activity perfectly suited for helping our youth relax, practice mindfulness, and develop self-compassion. More specifically, drawing and painting allow us to externalize our emotions, with the resulting images acting as vehicles for thought. Create a communal or individual work of art with the young people in your life. Invite them to express how they feel about themselves and their educational perseverance on paper. And why not also organize a little gallery show where they can reflect on their creations? Have fun and be creative!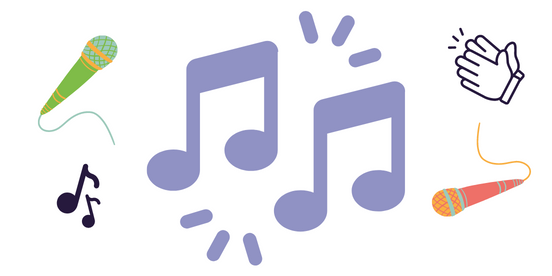 Collectively write a song!
There's nothing like a good group song to motivate the troops! Start by finding the right words, then craft sentences linked to motivation, engagement, and perseverance with your young people, and finally compose it all into a catchy song! Your song might be based on more famous melodies: If You're Happy and You Know It, We Will Rock You, etc. … Let your creativity flow!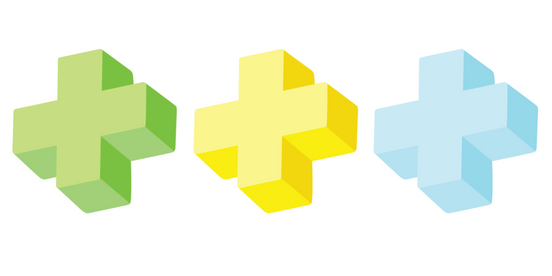 Think with youth about the actions or people representing a +
Think with youth about the actions or people representing a + in their perseverance! What helps them to enjoy school persevere, from chilhood to adulthood? Their best friend, sport in their community, an accommodating employer, discussion with their parents, etc. Invite youth to give their + to the person of their choice.
Recognize young people as a + of their success
As a teacher, professional, parent, name a quality or achievement of the child that makes him a + for their perseverance or success. You can give a certificate of school perseverance or an encouragement card to the youth.
Certificate of School Perseverance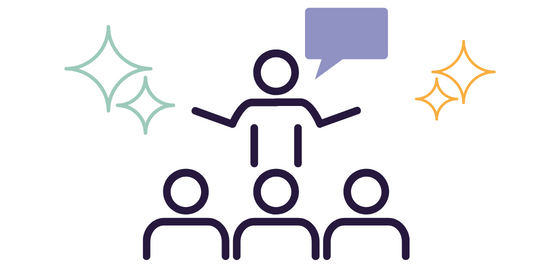 Personal accounts
People (youth, teachers, parents, employers, public figures and other significant people) talk about their work, career paths, the difficulties they overcame, and their successes. Foster discussions with youth about their specific situations. Broadcast personal accounts on student radio, the school's intercom system, or community radio, or have young people introduce someone who inspires school perseverance.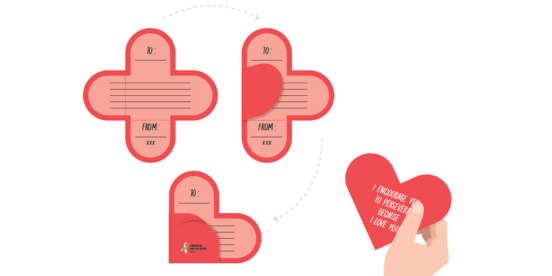 Send love to your young people!
Because to encourage a young person is to love them, we suggest the Heart + and the "I love your perseverance" encouragement card, which connect HSD with Valentine's Day.